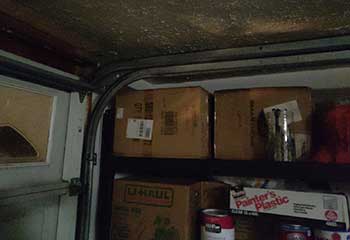 Track Replacement
Customer Issue: Both tracks and rollers had seen better days and needed to be replaced ASAP.
Our Solution: We took down the door so that we could remove the damaged components. We installed a new pair of tracks and put a nylon set of rollers to make the door as quiet as possible. We reinstalled the door, made sure it was well balanced and reconnected the opener. Mr. Ross was more than satisfied that his garage door was quieter than ever and running without glitches.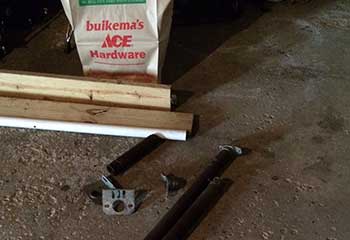 Broken Spring Replacement
Customer Issue: One of the springs broke and rendered the garage door unresponsive.
Our Solution: The overall state of Mr. Lutz's garage door system was good, thanks to his determination to stick to the preventative maintenance schedule. However, no amount of maintenance can help once a component reaches the end of its life cycle, which is what happened here. In a nutshell - we replaced both springs with a new pair and the door went back to its usual self!