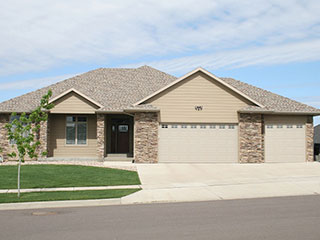 Nobody wants to waste their time, not to mention their hard-earned money, on an unreliable service. With our Garage Door Repair Los Angeles team, you can be sure that you're not only getting the best technicians around, you're also getting the highest quality of replacement parts available. Not to mention, we don't deal with a short-term fixes that'll leave you needing more follow-up services. We deliver real, long-lasting solutions. That's why we're best in California!
Experienced Technicians
Our professionals have been assisting local homeowners for many years. No matter the model or brand, we've handled them all. Whether your garage door has a torsion or extension spring, or whatever other type of part is causing the issue, we've encountered every scenario before, and we know exactly how to sort the problem out without much fuss. Excellence and speed are among our core values, and we don't settle for one in favor of the other. Our technicians work as fast as they can without sacrificing the quality of their service.
Maintenance, Repair, And Everything In Between
From scheduled maintenance work, such as minor repairs and replacing worn out parts, to a complete replacement of your old garage door in favor of a new one, our Garage Door Repair Los Angeles experts have you covered! If it's been a while since you last had a safety check, or if you've never had one at all, it's time to do so! Your garage door is a heavy piece of machinery, so you'll want to be certain it's safe for your family's use. Our professionals can carefully check everything over to be sure the entire system is in working order.
Had An Unexpected Accident?
Unfortunately, these things can happen. You might have mistakenly bumped your car into your garage door while parking, or suffered through a major storm season. Whatever the cause, now the system absolutely refuses to budge. Don't worry! Our experts are more than willing to come to your rescue.
Contact Us Today!
Maintenance, Repair, Replacement