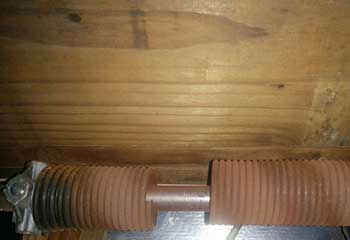 Broken Spring Replacement
Customer Issue: Mister Riess called about a pair of garage door springs nearing their maximum life expectancy. From his description, they were getting noisy and rough-looking and would break soon if not replaced.
Our Solution: Spring replacement is always easier if the springs haven't broken yet, so this was a straightforward operation. We disconnected the opener, raised the garage door manually, and used a pair of clamps to lock it open. Then, we eased the extension pullies and cables loose and then removed them to change out the springs. No complications and the new springs work great!
Frederick Riess
- Cypress Park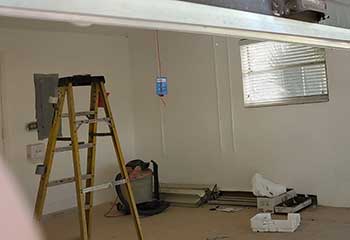 Garage Door Opener Replacement
Customer Issue: The customer's garage door opener died a natural death of old age after many years of loyal service. It was time to name a successor!
Our Solution: A brand new Genie model 4062 Excelerator opener with a 1HP motor and screw drive made the customer's choice. This opener model fit the customer's bracket, and the garage door's spring assembly was screw drive compatible. The opener came with a pre-programmed remote, so we just needed to calibrate it before turning control over to the customer.
Nyoki Mukazowa
- Cypress Park