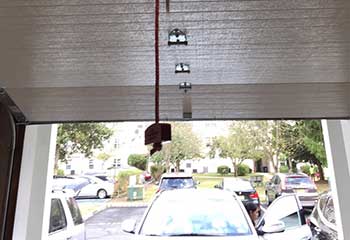 Garage Door Off Track
Customer Issue: Mr. Williamson had been on his way out to a doctor's appointment when his garage door suddenly got stuck halfway open.
Our Solution: We found that Mr. Williamson's garage door had come off of the track, hence the issue with it being stuck. The rollers had come out of the track in a particular area, and the door couldn't move one way or the other as a result. Our professionals detached the opener to assure the door wouldn't suddenly shift, then pried the track open. We then reinserted the rollers.
Michael Williamson
- Los Angeles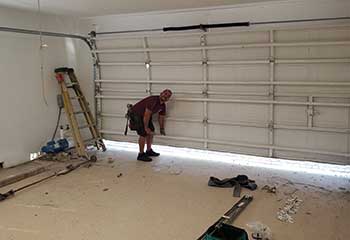 Garage Door Opener Replacement
Customer Issue: Mr. Wood wanted to hang a punching bag, and other equipment for working out, from the ceiling of his garage. However, he needed the space to do so.
Our Solution: Our experts felt that replacing Mr. Wood's garage door opener with a wall-mounted one would take care of the problem by giving him the overhead space he needed. Specifically, we suggested a LiftMaster 8500 model for its reliability. Our professionals disconnected the old opener and took it down, as well as the overhead bar. Afterward, we installed the new LiftMaster garage door opener and ran tests to ensure it was fully operational.
Randall Wood
- Los Angeles