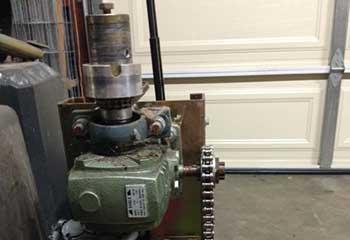 Garage Door Opener Repair
Service Request: Garage door opener not working well and the door doesn't rise past a certain point.
Our Solution: Troubleshooting garage door opener requires considering different potential culprits and eliminating "the usual suspects" until you locate the problematic component. After ruling out the motor gear as the cause and checking the trolley, we found the opener chain was too slack and some links were ready to break. Replacing the garage door opener chain and adjusting the new one allowed us to solve the problem.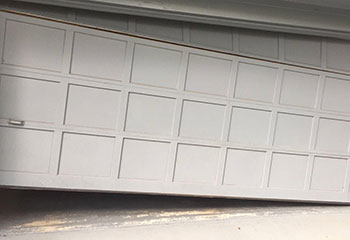 Garage Door Off Track Realignment
Service Request: Mrs. Rucksan needed to realign the garage door after it got off the left vertical track.
Our Solution: Safety comes first, so we started by securing the door to ensure it wouldn't move without us controlling it. We located the source of the alignment problem – bending in the track – and proceeded to repair the damage and straighten that bent section. Checking the garage door rollers and making sure they weren't damage, we returned everything to the track and carried out some minor lubrication maintenance to ensure smooth operation.
Lindsey Rucksan
- Bel Air