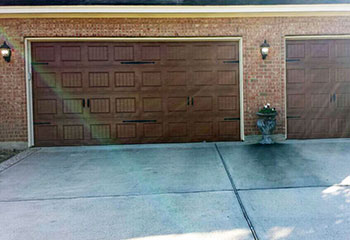 Garage Door Replacement
Customer Issue: Mr. Flores wanted a change, as he had grown tired of his current garage door and desired something more unique.
Our Solution: Mr. Flores chose one of the Clopay Canyon Ridge Collection garage doors, specifically from the Ultra-Grain series. He adored the realistic looking wood aesthetic, paired with the sturdy reliability of steel. Our technicians disconnected the springs and cable to remove the original door carefully, then slid the new one onto the tracks. After connecting it to the system, we tested it thoroughly.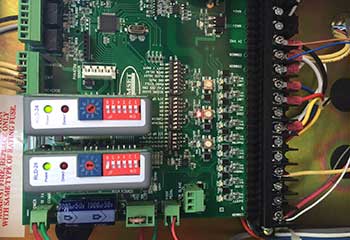 Garage Door Opener Repair
Customer Issue: Mr. Goodman couldn't rely on his garage door to close correctly when he left and grew worried about his home's safety.
Our Solution: After running some tests, our technicians felt that Mr. Goodman's Crafstman model 57933 garage door opener may be the cause of the trouble. We detached it from overhead to open and inspect it closely. Our experts found that the circuit board wasn't properly connected due to loose wires, and repaired the problem. Once it had been reinstalled, we tested the door's consistency.
Enrique Goodman
- Simi Valley