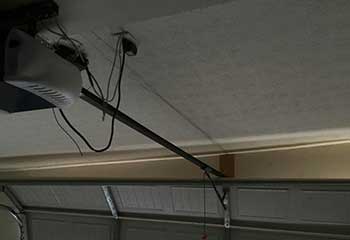 Opener Repair
Customer Issue: The amount of racket that Mr. Sherman's door made while moving concerned him deeply, so he reached out to us for help.
Our Solution: Our experts detached Mr. Sherman's Chamberlain C400 model garage door opener from the door and overhead bar to bring it down and inspect it thoroughly. We determined that the damaged motor caused the noise as it struggled to work properly. Our professionals replaced the motor, before reconnecting the opener to assure the noise had been treated.
Jeffrey Sherman
- Monterey Park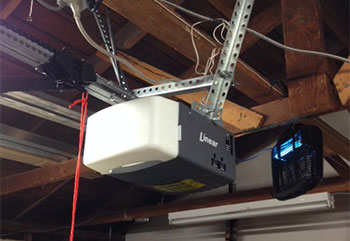 Opener Replacement
Customer Issue: Mr. Haynes decided his very old opener needed replacing after having dealt with many issues with it for a while.
Our Solution: A Linear LDO33 model opener seemed like the best choice for Mr. Haynes. It provides sturdy, reliable performance, and is affordable as well. We removed the original opener to make way for the new one and slid it onto the overhead rail. Once our technicians connected it to the door and the power, we set up the remote controls and wall pad.