Broken Garage Door Cable
Customer Issue: Wasn't able to open the garage door because a cable broke on one side and the second cable was loose.
Our Solution: We started the repair job by securing the garage door for safety. Then, we released both cables from the door and then installed two new ones. After adjusting the new garage door cables and checking the tension on the spring, we finished the repair with some lubrication maintenance for optimal movement.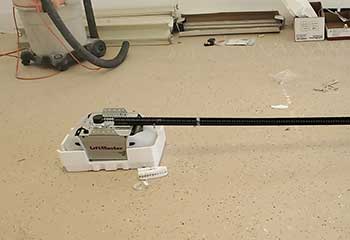 Garage Door Opener Repair
Customer Issue: The opener would run but the door wouldn't move whenever Mr. Greg tried to open his garage door with the remote.
Our Solution: Opening the garage door opener casing made the problem immediately evident. The motor gear wore out to the point of no longer producing enough power to move the door. Replacing the gear with a new one solved the problem, and Mr. Greg could again open his garage door using the electric opener.
Louis Greg
- Arlington Heights