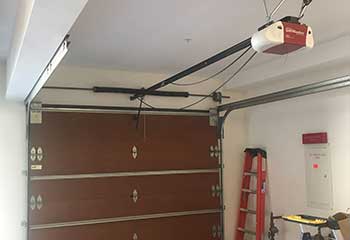 Garage Door Opener Repair
Customer Issue: Mr. O'Brien had a garage door opener specially meant to not make noise, and yet suddenly it had started to.
Our Solution: Once we had tested the door to hear the sound for ourselves, our technicians detached Mr. O'Brien's Genie 4042-TKH model garage door opener from the door and overhead bar. We opened it to examine the inner workings and discovered that the motor had sustained damage. After repairing the problem, our experts reinstalled the opener and checked to confirm the noise had stopped.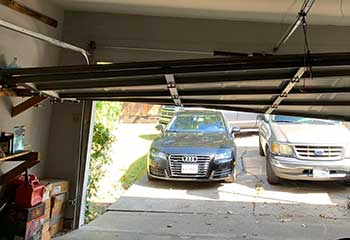 Broken Spring Replacement
Customer Issue: Mrs. Payne found that her garage door didn't hang straight, and contacted us to fix the problem.
Our Solution: Our professionals discovered that the problem had occurred due to one of Mrs. Payne's extension garage door springs breaking. This left it hanging down on the side of the broken spring. We disconnected the opener to assure the door wouldn't move, then released the tension in the remaining spring. After removing the broken pieces, our team installed in a new spring and restored the tension to check the balance.