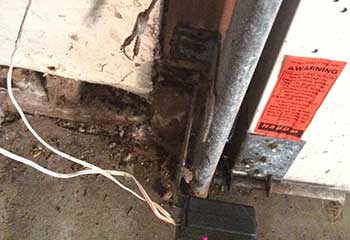 Garage Door Opener Repair
Customer Issue: Garage door keeps reversing and doesn't allow the customer to close it all the way down.
Our Solution: Leaving a gap between the garage door and the ground isn't good for obvious reasons (pests, burglars, insulation compromised). We began troubleshooting the garage door opener and very quickly found a problem with the sensor wiring. We replaced the damaged wires and realigned the garage door sensors. That allowed the door to no longer detect a "false-positive" and to go down fully and close completely.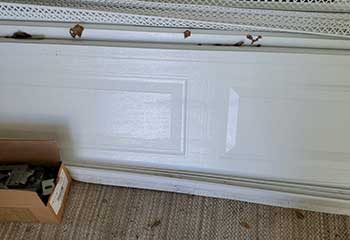 Panel Replacement
Customer Issue: Damaged garage door panels (two bottom ones), compromised home security and ruined aesthetics.
Our Solution: We arrived at Mr. Wynbrow's home to inspect the condition of the garage door and assess the damage. He was glad when we told him it was possible to only switch out the two damaged panels and not the whole door. We returned later with two panels from the same manufacturer and installed them in place of the old sections. We proceeded to run some tests just to ensure everything else was fine.
David Wynbrow
- El Segundo