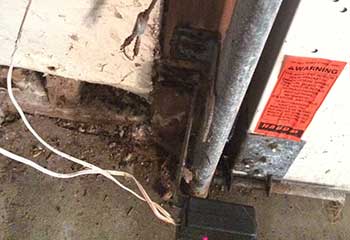 Sensor Alignment
Customer Issue: Mrs. Green heard about an incident where garage door safety sensors were off and didn't work properly to protect those around the door and wanted hers checked out.
Our Solution: Our experts found that Mrs. Green's garage door sensors were slightly off, which would negatively affect their accuracy to have the door reverse should someone move beneath it. We measured the angles of the sensors and checked across the door to adjust them and realign them precisely. Our team then ran comprehensive tests to assure their accuracy.
Paula Greene
- Agoura Hills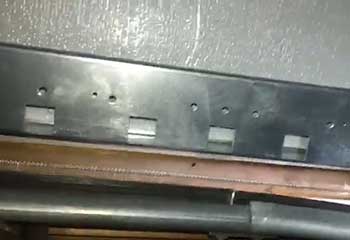 Garage Door Off Track
Customer Issue: Ms. Wade found that her garage door got stuck partially open, and upon looking more closely, saw that it seemed to have jumped the tracks.
Our Solution: We secured the door with a clamp and also detached the opener to assure the door wouldn't be able to move. Our professionals then pried the track open in the problem area so that the rollers could be moved back inside. We closed the tracks and reconnected the opener so that we could confirm that the door moved freely.
Carrie Wade
- Westlake Village