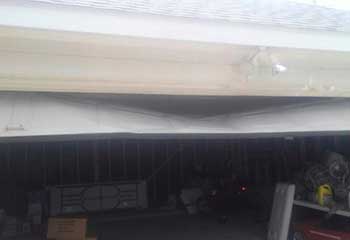 Panel Replacement
Customer Issue: Vandalism took its toll on this customer's garage door, leaving her with a broken panel in need of replacement.
Our Solution: The customer's garage door was a standard, mass-produced model, so a replacement panel was easy to get. We took her garage door off of its tracks, loosened the bolts, and removed the old panel to take a look at the hinges. They seemed to have withstood the impact well, so we installed the new panel and then reconnected the door.
Judy Dumstadt
- Claremont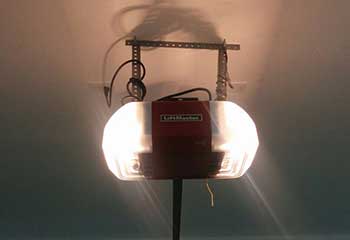 Garage Door Opener Repair
Customer Issue: The customer's garage door opener wouldn't respond to remote or smartphone controls, but the wall console buttons worked just fine.
Our Solution: We recognized the symptoms of a faulty garage door opener antenna, and tested it by trying the remote control from right next to the antenna. Sure enough, it received a signal from within a few centimeters, but not farther. We replaced the antenna, and after that, the garage door system responded to all its control systems including the remote handset and HomeLink.