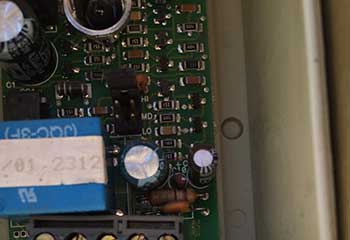 Garage Door Opener Troubleshooting
Service Request: The customer's electric garage door opener wasn't closing the door for some reason, even though the sensors seemed aligned and working.
Our Solution: Most times, when the garage door won't close, the opener sensors have something to do with the problem. However, in this case, both photo eye sensors were aligned correctly, and their lenses weren't scratched. The opener sensor wiring was in good shape as well. This led us to open the opener box and start examining the internal circuit board wiring. Finding a fried circuit revealed the main culprit. We replaced the opener logic board, reprogrammed the remote control and the door was back to work.
Stevie Wooldorff
- Lakewood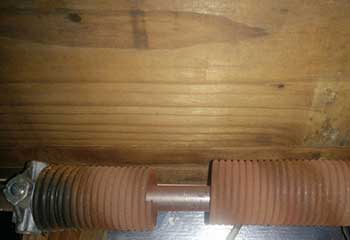 Broken Spring Replacement
Service Request: The main torsion spring of the customer's garage door broke and crashed the panels. The door would barely open after that, and when it did, it wobbled and made a lot of noise.
Our Solution: Over the phone, we told the customer to NOT try and open the door after the spring broke. The reason being that it no longer had sufficient support and a counterbalance for its weight. Upon arrival, we disengaged the opener and then secured the door in place over two ladders. After that, we carefully released the broken spring from its sprockets and installed a new unit of similar dimensions in its place. Some tension adjustment and lubrication, and the new garage door spring was good to go.